GET INVOLVED
Every good deed needs constant support. You can help in the following ways and your contribution at any level will be greatly appreciated:
Volunteering – You can contribute to creating a difference by signing up for our flexible volunteering program, where you can choose when you wish to commit your time. This program is best suited for working individuals, homemakers and senior citizens.
Community Service / Internship – You can register with us for your community service or internship requirements upon submission of an official letter from your school / college.
CSR – Companies interested in outreach programs can get in touch with us for employee engagement in social service, corporate orders for gifting purposes, provide exhibition space for sale of products, inviting the group to the office as an awareness initiative and financial assistance.
Orders – If you like the products that our special students make, you can place gifting orders for festivals, birthdays, anniversaries and other celebrations. Your encouragement will go a long way in boosting their confidence.
Sponsorship – Some of our special students come from financially backward families and need sponsorship of fees, conveyance and medication. The sponsorship amount for a student for a period of 1 month is ₹3,000.
We welcome everyone to celebrate birthdays and anniversaries with our special ones through sponsorship of lunch, snacks, movie outings or picnics. The sponsorship amount for a lunch party is ₹6,500.
You can sponsor equipment for the centre, activity facilities for the students or our raw material. To know our current requirement you can write to us on our email : advitya_1@rediffmail.com
* All sponsorship and donations are exempt under section 80G of the Income Tax act.
Employment – While we are a sheltered workshop, we are training a few of our special ones to eventually find employment in the mainstream. If you are aware of work opportunities or employers who are sensitive and willing to provide the necessary support, we would love to hear from you.
All queries and correspondence can be directed to advitya_1@rediffmail.com
Trust name : Advitya Kala Sangam Trust
Trust registration number : E – 21882 (MUMBAI)
Date of registration : 20/07/2004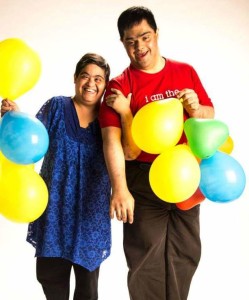 The Future
Advitya was started with the mission to provide special individuals a place where they could be loved and cherished. Having started off on the journey to achieve this, Advitya has pursued a dream – a place where these differently-abled people can continue living life with dignity in a protected atmosphere. The organization plans to start its own residential home for special students where they will be looked after for life. We require your support and guidance to establish and realize our dream, so that we can continue to serve the cause that we have committed ourselves to.