WHAT WE DO
Handicrafts
Our primary activity at the centre is imparting vocation in the space of handicrafts. The students are involved in extremely fine and intricate craft work which help in channelizing their energies constructively and keeps their attention focused on one task. This disciplined hard work eventually results in finished products with impeccable perfection and unmatched quality. Our expertise lies in enhancing a host of lifestyle and utility items, ideal for personal use and gifting purposes.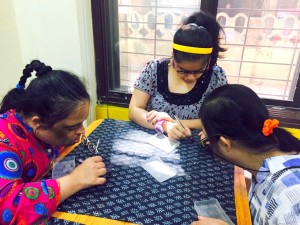 Rhythm and Movement
At Advitya we use music and dance extensively as developmental therapies and have trained dance instructors who visit the centre to teach our students a variety of dance forms like folk, film and fusion. We also offer Yoga as a form of exercise and recreation and have witnessed how dance and yoga serve to boost confidence, facilitate free movement and act as an aid to a healthy lifestyle for our students.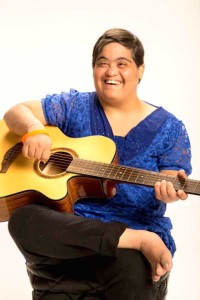 All fun..
Occasionally our students are treated to movie outings in theatre houses, day long outings or overnight picnics in order to provide them endless possibilities of fun and enjoyment. Through these we also seek to enhance their social skills, facilitate their growth in an environment away from home and sensitize other people about those blessed with special needs.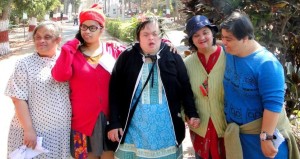 …And Games
Indoor recreation, board games and outdoor activities are an integral part of our alternate therapy plans and recreational modules. We believe these raise and nurture their curiosity, analytical skills, problem solving ability and moulds them to become team players.